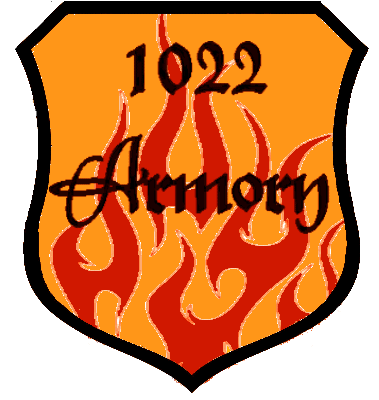 The Ruger 10/22 is most popular 22LR ever made. We have engineered our parts to make it even better. All the parts we sell, from bolt buffers to takedown screws and oversized pins all started out with the statement, We are rimfire - PERFECTED, we can make that better. I'm incredibly picky on what parts go into my firearms. In 2008 I realized that others were too, and Raven Eye Custom came to be. Read more about our history on the About Us page. Scroll down to see our upgrades below.
As we continued to improve on the 10/22, we even created a branch specifically dedicated to it. We call it 10/22 Armory. Any parts with either the Raven Eye Custom or 10/22 Armory logos represent the finest parts available, and if you disagree - return them; they come with a 100% satisfaction guarantee for life.
If you are wondering how or why we upgraded the parts, go to our engineering page. If you are wondering how these improve anything, go to our engineering page. If you are wondering why Ruger didn't include these in their factory production... well you know where to go.
Don't I need a gunsmith...
While they are essential for some upgrades, all the parts we sell can easily be upgraded without gunsmith tools or gunsmith level experience. Our guides on the installation pages walk you through step by step. The only exception is for the pillar bedding, which is an involved process that varies with the type of stock and desired results. The rest of the parts only take a few minutes each to install.
Combinations of the most common parts are assembled together in Upgrade, Performance or Tuner Kits. To further allow you to customize your build, many components are available in your choice of stainless steel, blued alloy steel, and the ultimate metal - TITANIUM. (Good luck finding that option anywhere else)
There are currently several variations on the long standing Ruger 10/22 platform including the 10/22 Takedown, the 10/22 Charger, and the SR22. Ruger hasn't changed much internally on these models in the last 50 years either, so new or old, our parts are compatible.
Upgrade Kits
Includes takedown screw, bolt buffer, oversized trigger group pins, hex wrench, vibration dampening rings, and 22LR snap caps. The difference between the kits is the metal used for the takedown screw. In the S1 kit, it is stainless steel. In the S2 it is titanium, and in the S3 it is blued alloy steel.